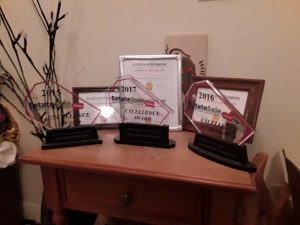 About Us
Make Us Your First Choice!
**2015 EXCELLENCE AWARD**
**2016 EXCELLENCE AWARD**
**2017 EXCELLENCE AWARD**

**2019 EXCELLENCE AWARD**
**2020 EXCELLENCE AWARD**

A top 50 National Estate Sale Company and top 5 Texas estate sale company. 
In addition to this prestigious award, the staff of Alamo Aztek Estate Sales has over a thousand estate sales completed under their belts.  We are highly experienced in volume.  Owner Matt Kilgore is a licensed appraiser by the National Society of Antiques and Collectibles with his fields of expertise being Native American, Musical Instruments, Jewelry, Antique Furniture, Military, Antiquities, Asian, Weapons, Pottery & Porcelain, Art, Egyptian, & Memorabilia. 
The most satisfying aspect of this career for us is the ease and comfort we bring to our clients.  Knowing we have relieved that burden makes it that we are truly making a difference in our world today.  We know that we can help you.
Why do we do Estate Sales?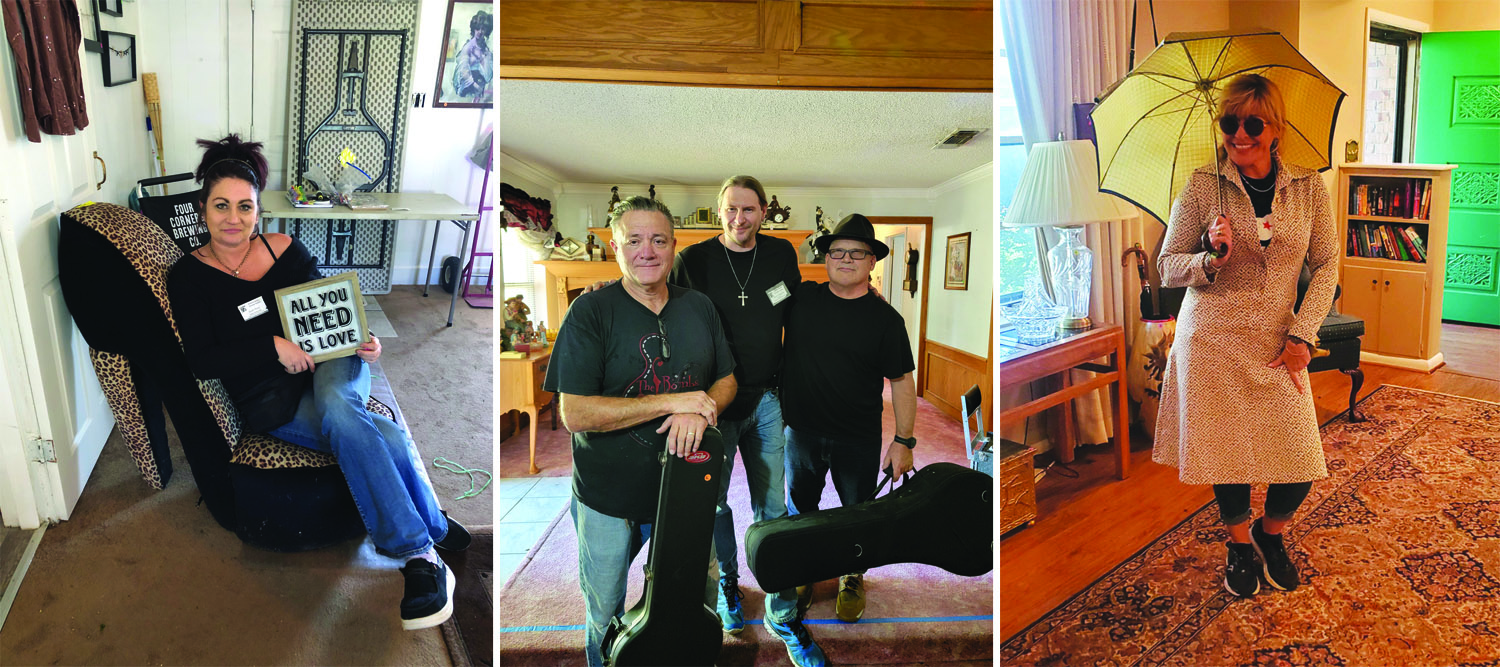 "To be honest with you, says owner Matt Kilgore, we do Estate Sales for a lot of reasons.  The main reason is the relief and hope that we bring to our clients.  We are very experienced at what we do, and we help them get their sanity back.  We know at the end of the day, we have helped our client, taken the stress out of the situation and bore it ourselves, and gave them their peace of mind that they deserve.  We turn tears into smiles, and to us that is priceless."

THERE CAN BE MANY REASONS FOR NEEDING TO HAVE AN ESTATE SALE.  SOME OF THE MOST COMMON ARE RELOCATION, THE LOSS OF A BELOVED FAMILY MEMBER, DIVORCE, DOWNSIZING OR THE LOSS OF A HOME.  WE ARE VERY EXPERIENCED AND FAMILIAR WITH ALL OF THESE SITUATIONS.    
*******YOU ARE NOT ALONE.*******
You don't have to do this on your own!
Are you looking around and just don't know where to start? 
 Is the amount of items surrounding you overwhelming? 
 Do you just not know what to do?
IT'S GOING TO BE OK!!

WE SPECIALIZE IN HOARDERS HOUSES!!
We 

UNDERSTAND

, this is stressful to begin with. 
We 

UNDERSTAND

, every situation is different.
We 

UNDERSTAND

, that this is your life and it's not easy. 
We

UNDERSTAND

, that a tragedy has occurred if you're calling us.
Take heart, we work with you to determine the best course of action with compassion, honesty, and integrity. We are committed to you, to make your life easier in all of this.
Our highly trained and efficient staff is here for you.
WE HAVE A REPUTATION AS THE EASIEST ESTATE SALE COMPANY TO WORK WITH.